Wholesale pen talking perwerdeyî ji bo fêrbûna English, pen fêrbûna zimanê
Detail Product
Tags Product
                               ACCO TALKING PENa                               

Kar û

1.Point xwendin peyvên, hevokên, paragrafên

2.Repeat xwendina
3.Recording
4.Translation
berhevdana 5.Recording
6.MP3 Player
7.Games
8.USB download 2.0 bilind-speed
9.Listening bi telefonê guhê an device Link

 Features

1.

xuya Cute:

 

Cute design with

 

cuda

 

color, and using non-toxic, tasteless, non- radioactive  safety and environmental protection material.

2. Book function selection: Book arbitrary choice of the machine, different learning content unlimited switching and adds learning fun.

3. function Recording:  Zarok dikarin gelek axaftin bi pênûsê digirim.

4. player Music: piştgiriya pelên MP3 format, xala selections xwendin, volume adjustable, bi hêsanî tevdigerin.

5. bîra Large kapasîteya depo :  4G machine oversized, dikare bibe berfirehtir ji bo 8G.

6. U function dîskê :  heart download nursery rhymes nursery rhymes and reading materials in English, USB high download speed.

7. shutdown bide: Standby 5 minutes intelligent automatic shutdown, to assist parents ji bo parastina wanchildren's hearing and save power.

8. werger Sentence: word, statement   simultaneous  translation, deepen understanding and improvebesatiya English ji alîkarîyek baş.

9. Wate :  high-definition standard Mandarin Soundtrack children sound, that is the point that read intothe infinite joy of learning.

 Bikaranînî

A. 

perwerdeya Kids '

:

 

Bi pirtûkên cover hemû waran de ji perwerdeya pêşdibistanê.

B. 

fêrbûna Xwendekarên

:

 

Teaching materials, dictionaries, words cards, audio lesson tally book.

C.

 

fêrbûna Mezin '

:

 

zimanên fêrbûna, manual tûrîzmê, Quran xwendin, xwendina Încîlê, ji xwendina Budîst.

D.

 

Sepanên Special

:

 

nasnameya nasandin, antî-counterfeiting, maps audio, û hwd.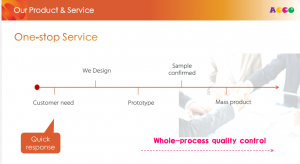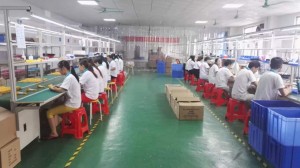 Xizmetên ku em pêşkêş                                                 
Em ne bi tenê çêker di kasetê de Pen ne, di heman demê de jî heye tîmek berhemanînê ya pirtûka profesyonel! 
1. Em dipeyivî pen û gelek kit pirtûkên License de ji bo hilbijartina xwe.
2. Eger tu pirtûkên xwe bi xwe û bi dengekî pirtûkê de, me nikarîbû xwe pen me stendine bi pirtûka xwe.
3. Tu dikarî kitêba destê xwe çap dikin, û em berhem qelema dipeyivî ji bo te bi tenê.
4. Pen design, pêşketina bi rayagiştî re
5. design ji pirtûkên
6. çapkirina pirtûkên
7. Languages ​​û got,
8. zêdekirin codes hîle ji bo pirtûkên
9. Recording ji bo pirtûkên
10. Skrîpta Editing ji pirtûk û dengên ji naveroka
11. design û giyaxaneyan manufacturing.
---
---